Is Your Kid Chewing on Everything?
Posted by Chris Chu on Sep 18th 2019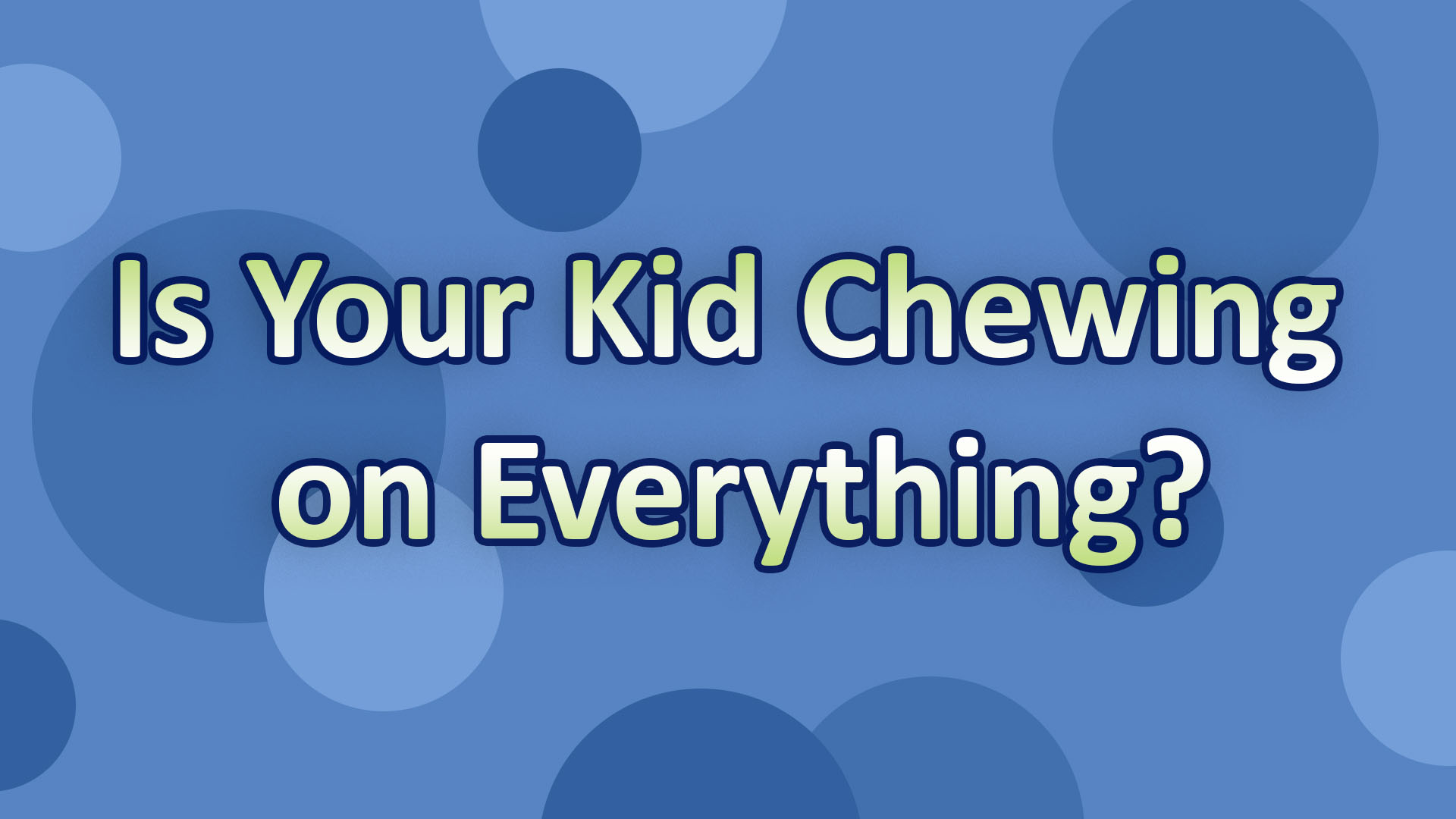 Chubuddy was started in 2011 after several years of struggles finding the right chew for our son. He was chewing through or losing 2-3 chews per week and we were concerned that he was swallowing pieces of his chews. We had literally tried everything on the market. So we developed a chew that he couldn't chew through and a clip-on lanyard that would keep his chew off the floor, clean and ready at any time that he would need it.
For us it was never even a consideration to not have a chewy around for our son. When he didn't have one he would chew on literally everything. He would chew on his clothes, toys, books, blankets, pillows, furniture and even shoes laying around the house. At school if he didn't have a chew he could not self-regulate at all. He would become agitated and there would be a definite biting risk to his peers and his aides if he didn't have his chew.
In the special needs world you often have to choose your battles and take certain wins over others. For us it was a no-brainer to have our son use a chew every day. The alternatives were just so obviously worse by comparison. For a lot of families of special needs kids this choice is not so obvious. There are many factors to consider:
What alternative behaviors does your child engage in if chewing is not provided (ie. do they bite hands, fingers, fingernails, chew less desirable objects, get anxious, not concentrate well at task, etc)
Oral stimulation is a need for many kids and allows them to self-regulate and calm themselves- is this a need for your child?
There is nothing "wrong" with chewing. Some kids really need it.
Parents may need to educate and advocate for their child in this area if they feel that chewing is a needed and preferred activity for their child
Providing a chew (or not offering one) at certain times during the day may be a good way to manage behavior and reward the child
The first product Chubuddy developed was the Strong Tube. Our child didn't like anything around his neck so we developed a shoulder clip which kept the chew in easy reach with no risk of strangulation. The Strong Tube is a really durable and because it is hollow inside, has real good feedback which makes it fun and satisfying to chew. This product has been our son's constant companion for the past 10 years and has become a favorite in many other families too.
Chewing and oral stimulation are powerful means to help certain individuals self-regulate and calm themselves. In certain cases, providing a chewy is rather obvious, but in others it can be more subtle. In the ASD world, the dissonance and overwhelming sensory inputs in daily life can be debilitating. If a chew provides a way for a child to self-regulate and calm themselves this may be a better alternative for everyone. Chewing may allow your child to be happier, calmer and more productive during their day. Sadly, some special needs educators frown on chewing as "poor behavior." They may even be proud of weening your child off of his/her chew. Caregivers need to look at all the factors talked about above and more before making decisions to move kids off of chews. Parents may need to be their child's advocate to allow chewing at school.
Chubuddy understands what families are going through with a child who needs to chew. Our son is a strong chewer and we spent many years in frustration trying to find a chew that would work. We didn't find one until we developed the Strong Tube. Our mission is to help families like ours and our motto is "No Chewer Left Behind." Chubuddy is committed to finding a chew solution for every chewer.