​Build and Generalize Skills
Posted by Rosemarie Griffin, MA, CCC/SLP BCBA on Feb 4th 2020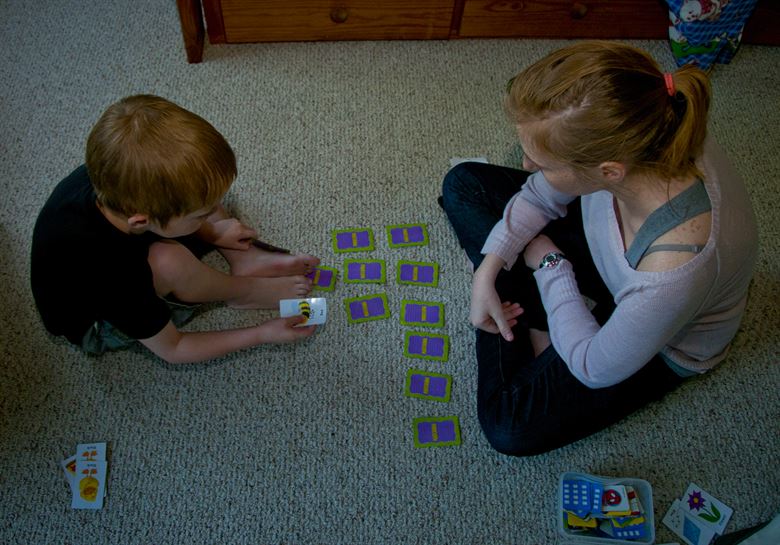 Have you worked with a student before on labeling, only to find that they had trouble generalizing that skill to novel examples or into the natural environment? This is something that all providers struggle with. When working with students with autism and other complex communication disorders, it is so vital to plan for generalization of skills. Today I wanted to share some strategies for systematic language instruction in the area of labeling. Following these tips, will make generalizing skills easier and less overwhelming!
Let's say that we have a student who is working on labeling eating. When we work on this target directly we want to make sure that we use multiple picture examples of this target. This strategy comes from the idea of teaching sufficient examples. Cooper, Heron and Heward ( 2007) define this as a strategy for promoting generalized behavior change that consists of teaching the learner to respond to a subset of all of the relevant stimulus and response examples and then assessing the learner's performance on untrained examples. So don't just show your student the same picture of eating when you work on labeling actions. Instead, show your student many pictures of a variety of people eating different items. We want our learner to know that eating is more than just one example.
Another tip for planning generalization outside of the therapy room is to work on the target in a more natural environment setting. So if you are working on labeling with a younger learner, you could work on labeling eating during a play center. You feed the baby in the play area and ask, "What is she doing?" When the learner responds with eating, we know that generalization is taking place, hooray! If you have an older learner who is working on labeling eating, you could work on generalizing the identification of the action during a snack or lunchtime. When the student is having a snack you could ask, "what are you doing?"
As providers we know that generalization is so vital to helping our students increase their overall communication skills. Using systematic language instruction is key to helping students become more independent communicators. So remember when you are working on a skill- use multiple examples to teach and work on this skill in the natural environment. We can help our students bridge what success they have in the therapy room to more natural communication settings.
Rosemarie Griffin, MA, CCC/SLP BCBA, is an ASHA certified Speech-Language Pathologist and a Board Certified Behavior Analyst